Posted by Steve Mower on 10th Jan 2022
Clear. UV and Blue Light Protection. Very Scratch Resistant. No Blue Flash Reflections.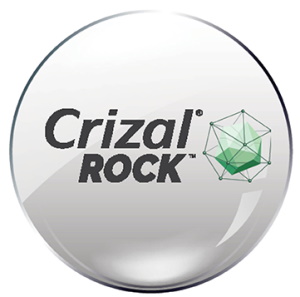 We offer many anti-reflective lens options. If you want the best lens for Zoom meetings that cut reflections, and you want blue light protection with no blue flash, and you want durability, this lens is for you.
Here is what Crizal Rock Lenses offer...
Filters 20%+ HEV blue light and with UV35
3 times the scratch resistance compared to entry level Crizal coating*.
2 times the smudge resistance.
Clear with no blue light flash reflections like blue block AR coatings.
Easy to clean hydrophobic and oleophobic coatings.
Available in Polycarbonate in Reader Lenses and Prescription Lenses.
Available in 1.67 High Index in Prescription Lenses for high power scrips.
* Compared to Crizal Easy AR or our Mojo BluFlter with Standard AR.
Power Availability:
Crizal Rock (Polycarbonate) Available in all frames. A $100.00 lens option.
Reader Lenses - Zero (Plano) to +4.00 in either eye.
Prescription Lenses - Zero (Plano) to +4.00 or -6.00 to a -2.00 cylinder.
Crizal Rock (1.67 High Index) Available in all full-rim frames. A $195.00 lens option.
Prescription Lenses - Zero (Plano) to +6.00 or -10.00 to a -2.00 cylinder.
From -10.25 to -12.00 in sphere powers only.
Steve Mower is a Licensed Optician, owner of ReadingGlassesEtc.com, and creator of Mojo BluBlock Tints. Steve has over 30 years experience in the optical field. He has been a optical retail manager and has consulted on progressive lens development. Steve has been offering unique reading glasses solutions on-line since 2010.