Posted by Steve Mower on 25th May 2021
Designer styles for men and women.
We have introduced 2 new frame lines to our Brand roster...
SANTANA
Santana eyewear showcases color swatches from iconic Carlos Santana album cover artwork, joyous color and charismatic eyeshapes and details.
Styles: Classic, Artistic | Materials: Hand made acetate, stainless steel | Gender: Men, Women | MSRP: $230 Our Price: $179! See the SANTANA COLLECTION
RADLEY of LONDON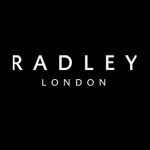 Exquisite styles for women in hand crafted acetate and stainless steel with great colors and detailing.
Styles: Modern | Materials: Hand made acetate and stainless steel | Gender: Women | MSRP: $259.95 Our Price: $199.00 See the RADLEY of LONDON Collection.
ALL OF OUR DESIGNER LINES ARE 10% OFF! Check them out here.
Steve Mower is a Licensed Optician, owner of ReadingGlassesEtc.com, and creator of Mojo BluBlock Tints. Steve has over 30 years experience in the optical field. He has been a optical retail manager and has consulted on progressive lens development. Steve has been offering unique reading glasses and prescription eyewear on-line since 2010.