Posted by Steve Mower, Optician/Owner Reading Glasses Etc on 1st Jul 2019
About the free stuff you get when you order glasses from Reading Glasses Etc.
Over the years we have been able to source some great eyeglass accessories.
When you order a pair of glasses from us you get free stuff. A hard-shell eyeglass case, a microfiber cleaning cloth, and a 1oz. bottle of eyeglass cleaner. These aren't just cheap give-aways...
RGE Standard Eyeglass Cases - Our standard eyeglass cases are made of a durable transparent plastic that allows you to see what is inside.
Unlike metal/fiber cases, our cases are half the weight and do not have glues that smell bad. They are extremely durable and will last a lifetime. If the frame you order does not come with a case from the manufacturer*, this is what we provide.
Pad colors are orange, (not pink), blue, and green.
*Some packaged products like Budget BluBlock Readers and ZenSpex come with different cases.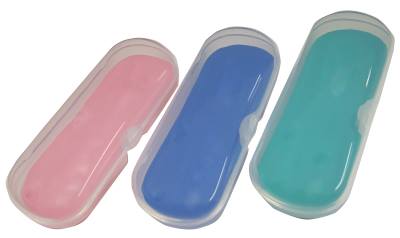 RGE Microfiber Cleaning Cloths - Soft and effective for cleaning any eyeglass lenses or hey, your tablet, cell phone, or camera lenses. You can put these in the laundry with your cloths but we suggest that you do not put them in a drier. Ivory color with our cool logo!
V.O.C. Free SeeGreen Eyeglass Cleaner 1oz. Bottle
The first environmentally friendly, biodegradable formula, manufactured from bio-renewable resources.
1 ounce spray bottle.
Fresh scent.
Contains NO volatile organic compounds (VOC's).
Non-alcohol formula.
VOC free formula for cleaning all lenses and screens.
Safe and effective on all lens materials and coatings.
100% recyclable packaging.
COLTS Laboratories Certified. Ranked #1 against all competitors.
Works great with or without our RGE Cleaning Cloths or just use a tissue.
Has our readiculously cool logo...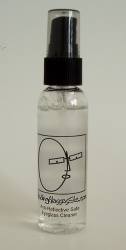 Again, all 3 of these accessories are free when you purchase a pair of glasses.
They are also available for purchase here along with other cases and accessories- RGE ACCESSORIES