Posted by Steve Mower on 17th Mar 2017
Contemporary frame styles in great shapes and colors. Wear them with jeans, or gussied up for a night on the town.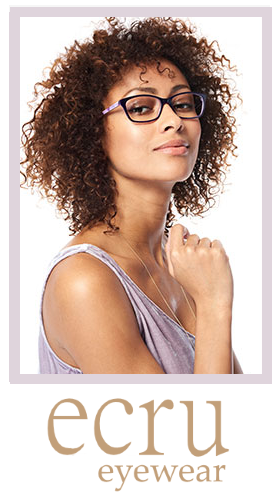 Our new Ecru Eyewear line offers exciting styles for women with hand made acetate frames in great colors and color combinations. Many of the shapes are refined retro shapes like the one above, cat-eye, but more subtle than older styles. Designed for casual or evening wear, these frames provide a classic, sophisticated look.
The Ecru frames are available with all of our unique lens options including single vision prescription lenses. Priced at only $109.00, these frames stack up against any designer line out there in terms of quality and style, for half the price!