Steve Mower - August 2018
The search for quality reading glasses... Oh, the trauma!
When you first figure out that you're having problems reading up close or keeping focus on your computer screen, you go into denial mode like Rhonda did. Rhonda wore glasses and contact lenses for years, and like most of us, came to that terrible point in their lives where you just cant stretch your arms out far enough to read. She figured she was becoming old and decrepit. (She is niether old nor decrepit.) So you, and me, and Rhonda, and everything in the universe is getting older. Its just natural to feel weird about it I guess.
It was a traumatic experience for her (and especially for me, since I am her Optician!), but she fought on valiantly, and now is comfortable with wearing contacts, progressive lenses and reading glasses. (She wears reading glasses over her contacts) It was a struggle for her but she won.
Rhonda wanted some decent, stylish pre-made quality reading glasses and couldn't find any. Most optical shops, including mine at the time, did not carry any pre-mades. Why?
Here's Why-
COST- It is very expensive for Optical Stores to carry a good selection of pre-made readers-
For every style there are 3 or more colors.
For every color there are from 5 to 8 powers
That equals about 24 pairs per color!
20 styles times 3 colors equals 60. 60 times 8 powers equals 480 pairs!

Real Estate- Most Optical shops carry from 500 to 1200 styles of eyeglasses in their displays. Why waste space with 400+ readers when...
Money- Optical stores want you to buy their frames and lenses- If you buy a pair of cheap frames and basic plastic lenses, you are looking at about $150.00. And that's for the cheap stuff! No designer quality frame styles and junky lenses with no affordable options.
So, Your Options Are-
Cheap Reading Glasses
Everyone knows that you can walk in to your local big box store or grocery store and buy a pair of cheap reading glasses. If you are like Rhonda, these would be totally unacceptable. She is a Human Resources Director and needs to look her best. Dont get me wrong, a $12.00 "Bag-O-Readers" has its place. You can have a pair in every nook and cranny in your house, and that's cool. But, they are junky, usually don't fit well, have bad optics, and they are not usually stylish in any way. So, then you have-
Prescription Reading Glasses
In stores, a typical pair of decent quality eyeglass frames retail about $200.00 on average. A pair of reading lenses in aspheric polycarbonate without extra coatings or warranties costs around $159.00. That equals-$359.00! But...
ReadingGlassesEtc.com!
This is what we offer-
Optical quality frames (the lenses are included in the price) in a huge range of styles from simple, to designer, to steam punk.
Thinner, aspheric lenses for a better look and a better way to see.
A wide choice in power. From +.00 to +4.00 in either eye!
Add a custom cosmetic tint in pink or blue or-
Add a custom Mojo BluBlock Tint to block blue light from electronic devices. Or,
Add our Mojo BluBlock AR Anti-reflective coating! No tint but blocks blue light the same way!
Bifocal reading glasses and computer bifocals too!
Free Shipping! (USA Only) Only. $5.00 per item to our Canadian friends.
30 Day No-Fault Guarantee
About the frames we offer-
A lot of research goes into our frame selection. There are three things we look for in choosing our frames- optical quality, value, and style.
Quality- Better materials, better workmanship, and frames designed to hold prescription lenses, add up to reading glasses that are more durable, more comfortable, and offer you the option of having prescription lenses made for them in the future.
Value- Value means getting the most for your hard earned money. The prices you see on our site are for frames and lenses. On one of our competitors sites we found a Bellagio 614 for $145.91. The lenses in polycarbonate (not aspheric, our standard lens material) was an additional $69.00. Total cost= $214.91! We offer the same style with the lenses for $99.00! (In stores this pair would run as high as $320.00!) Heck, you can get it from us with a high quality anti reflective coating for less than $214.00! (Our price= $124.00)
Style- We choose our frame styles based on the weird notion that, people want to wear reading glasses for all kinds of reasons. Half frames to look over, something just stylish for an evening out, cat eye glasses, retro, steam punk, etcetera...!
The frame styles we select are similar to popular designer brands, but without the high prices. Outside of our 'funky' category, which is unique and cool all by itself, the styles we offer are very similar in quality and style to: Georgio Armani, Emporio Armani, Armani Express, Gucci, Gant, Coach, Prada, Ellen Tracy, Kate Spade, BCBG, Prodesigns, OGI, Kate Spade, and many others.
About the lenses we include-
High quality, optical quality, included. Most "pre-mades" have CR39 plastic resin lenses or some cheaper lens material. CR39 is a fine material for low powers, but for reading glasses, CR39 creates a noticeable "bulge" effect because CR39 is much thicker than polycarbonate. We use something called "aspheric polycarbonate". Aspheric lenses have a flatter curve structure. (lens material + curves = power) Aspheric lenses are much thinner and flatter, and reduce the "bug-eye effect", and give you better vision.
The Fine Print
There is none. You get a free No-Fault Guarantee on any pair of reading glasses you buy. Return them within 30 days for a refund or a store credit.
~Our Quality Reading Glasses No-Hassle Guarantee ~
At ReadingGlassesEtc.com we are constantly on the hunt for high quality readers. We look for frames made of good materials like titanium, good screws and hinges, and lenses that offer the best durability and optics. We also look for great styles in a wide variety of categories. All of our reading glasses come with a No-Hassle 30-day Return Policy, so if they dont work for you, you can return or exchange them- No Problem!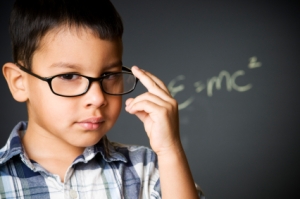 If you want to return or exchange your readers, please use the Contact Us page. We will provide you with a return number. Please include your order number.
Please note that our return policy is for reading glasses only. Accessories, cleaners and cloths, are not returnable.
Steve Mower is a licensed dispensing Optician and creator of Mojo BluBlock Tints. Steve has over 30 years experience in the optical field. He has been a optical retail manager and has consulted on progressive lens development. Steve has been offering unique reading glasses solutions on-line since 2010. Steve is a member of Opticians Association of Virginia and Opticians Association of America.