Funky Reading Glasses
FUN PLUS MORE FUN = FUNKY
Bunches of funky reading glasses just for you!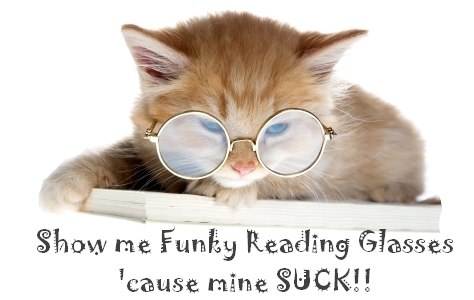 These styles really put the fun in funky. Traditional readers can look a little boring. "Funky" reading glasses however, have qualities that bring out the extrovert in you. Bold colors, animal prints, unusual temple designs, all contribute to telling everyone that you are a free spirit and maybe a bit rebellious.
Have you ever seen someone wearing a really ugly pair of glasses and try to pull it off by calling them funky? With our reading glasses you won't have to worry about whether this is you or not. The funky readers we offer are certainly not ugly but fun, stylish, and just a bit different. So stop being so serious and try something new! One step up from Fun is Funky!
See All of our Funky Reading Glasses below-