Posted by Steve Mower on 20th Jul 2021
The best folding eyeglass frames in the world are being discontinued by the only US distributor.
I have been selling Slimfold frames for going on 25 years. Sadly, they are being closed out.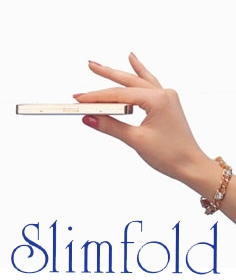 Slimfold frames are made of lightweight titanium and collapse down into a very thin metal case. They are very durable. With proper care they should last a lifetime. They are easy to carry in a pocket or purse. You can get reader lenses or prescription lenses in them.
The Slimfold 5 is the largest size at a 53mm eyesize with an expanding bridge 18 to 25mm. The only color left is brown. As of the date of this post I have 5 in stock...
The Slimfold 1 and Slimfold 3 are available from the distributor in a limited range of colors but they are selling out fast. The regular price for the Slimfold frames is $279.00. We are offering them at $199.00. Get them now before they are gone for good!